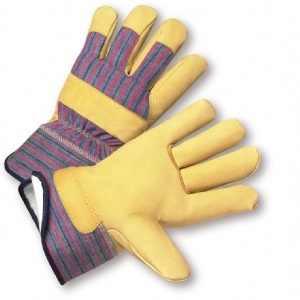 West Chester 5555 Thinsulate Lined Leather Gloves (one dozen)
FEATURES AND BENEFITS:
+ Premium grain pigskin, striped back. Grain Leather has the upper "top grain" and lower "split" layers separated. The second-highest quality grade of leather is this top layer which has had the "split" layer separated away. This makes it thinner and more pliable than full grain. Pigskin leather is tough and pliable. Soft drying and flexible, pigskin leather withstands moisture without stiffening. It also has excellent abrasion resistance and durability.
+ Wing thumb. It is an angled thumb that provides increased flexibility and does not contain a seam between the palm and thumb. This makes it durable and comfortable for extended wear.
+ 120 gram Positherm
**Gloves sold in increments of 12 pairs in each size