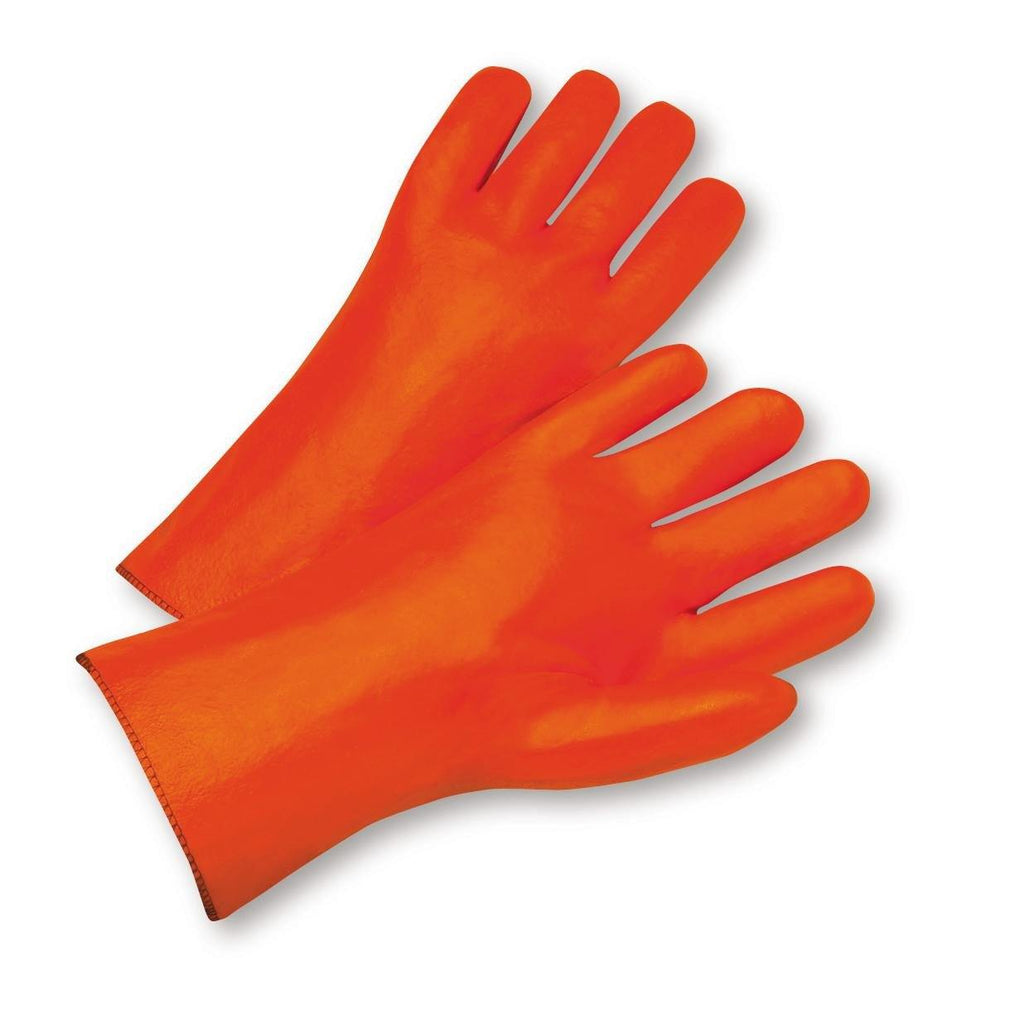 West Chester 1027OR Orange Smooth Gauntlet Gloves (One Dozen)
FEATURES AND BENEFITS:
+ PVC coated, 12". Polyvinyl chloride (PVC) is a thermoplastic polymer that is used to coat the outside of gloves in order to provide protection from chemicals, punctures, cuts and abrasion. It is primarily designed to keep hands protected from oil and other slippery substances while providing a superior grip. Kinco offers a selection of fully coated PVC gloves, including oil resistant, textured finish, knit wrist or gauntlet, and insulated styles. PVC gloves are frequently worn by warehouse workers, farmers, agriculturists, construction workers and commercial fishermen.
+ Smooth finish. Gloves with a smooth finish gives the user the highest movement resistance from materials such as gas and water vapors. It gives the user protection from corrosive acids thus giving the user ease when handling such materials.
+ Foam lined. Foam Lined glove is ideal for agriculture, construction, cold storage, fishing, outdoor winter and petrochemical industries and applications. This pair keeps the hands dry and warm as you go about your duties. It is economical and abrasion resistant which makes it a perfect pair for any industry.
**Gloves sold in increments of 12 pairs in each size