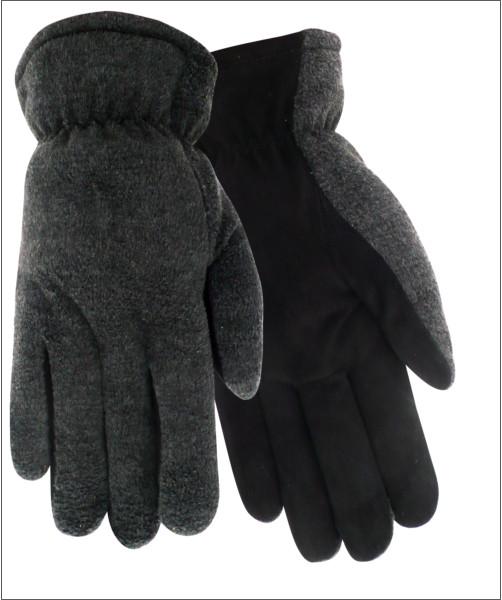 Red Steer 150 Suede Deerskin Kid's Gloves (One Dozen)
Gloves Features:
+ HeatSaver thermal lined premium black suede deerskin palm. Split leather or Suede is created from the fibrous part of the hide left once the top-grain of the rawhide has been separated from the hide. During the splitting operation, the top grain and drop split are separated. The drop split can be further split (thickness allowing) into a middle split and a flesh split. Deerskin is naturally soft and supple, with excellent dexterity. Deerskin also dries soft and flexible after being wet.
+ reinforced palm patch,
+ Charcoal/Dark Gray fleece back. The Fleece Lined gloves is a winter work gloves to keep your hands protected and warm. It is insulated and can help you work outdoors in cold conditions. It is durable, soft and ecologically friendly. This pair is suitable for people working in the petroleum industry, construction and those working in a cold storage.
+ wing thumb. Wing Thumb is an angled thumb that provides increased flexibility and does not contain a seam between the palm and thumb. This makes it durable and comfortable for extended wear.
+ Youth sizes.
*Gloves sold in increments of 12 pairs in each size