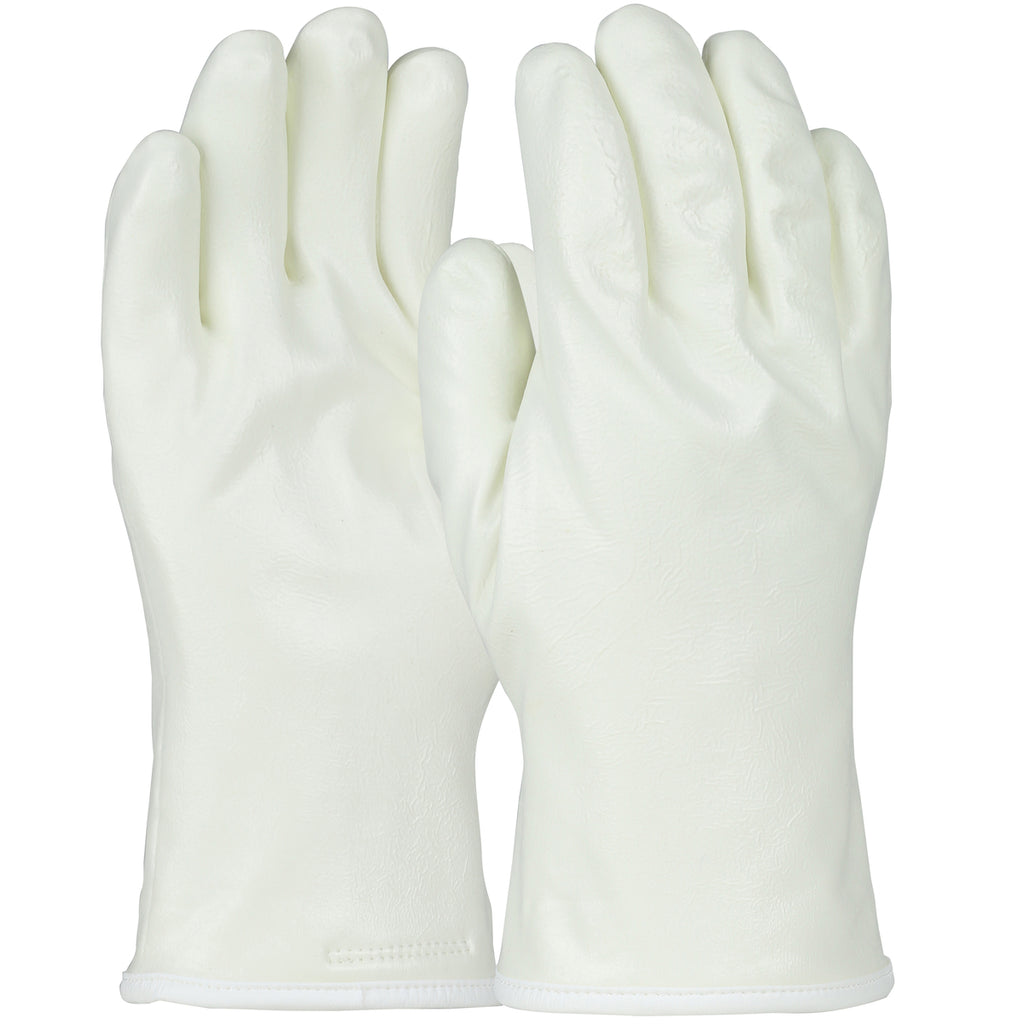 QRP PolyTuff 104 11" Cold Handling Polyurethane Glove with Thermal Acrylic/Cotton Lining
Product Description
PolyTuff 104 series feature a second layer, for maximum warmth or heat protection. Flexible, sure grip featuring QRP's unique anti-slip wave pattern.
FEATURES
Extreme cold weather glove for environments from to -76 degrees Fahrenheit (-60 degrees Celsius) to 212 degrees Fahrenheit (100 degrees Celsius)
Durable thermal acrylic/cotton lining
Excellent grip due to proprietary grip surface
LINER MATERIAL:
 

ACRYLIC / COTTON

Acrylic: Acrylic gloves provide economical cold weather protection and excellent thermal insulation.
Cotton: Cotton is a natural fiber that offers comfort at a low price point.
COATING:
 

POLYURETHANE

Polyurethane: Polyurethane (PU) is a tough, proven material that offers good tactile sensitivity by way of its thin material deposit. It conforms intimately over multiple glove liners to provide flexibility, dexterity and tactile sensitivity. PU coated gloves are among the most commonly used because they are versatile and provide excellent value. Newer, water-based PU coatings offer improved flexibility and less environmental lifecycle impact.
POLYMER:
 

POLYURETHANE

Polyurethane: