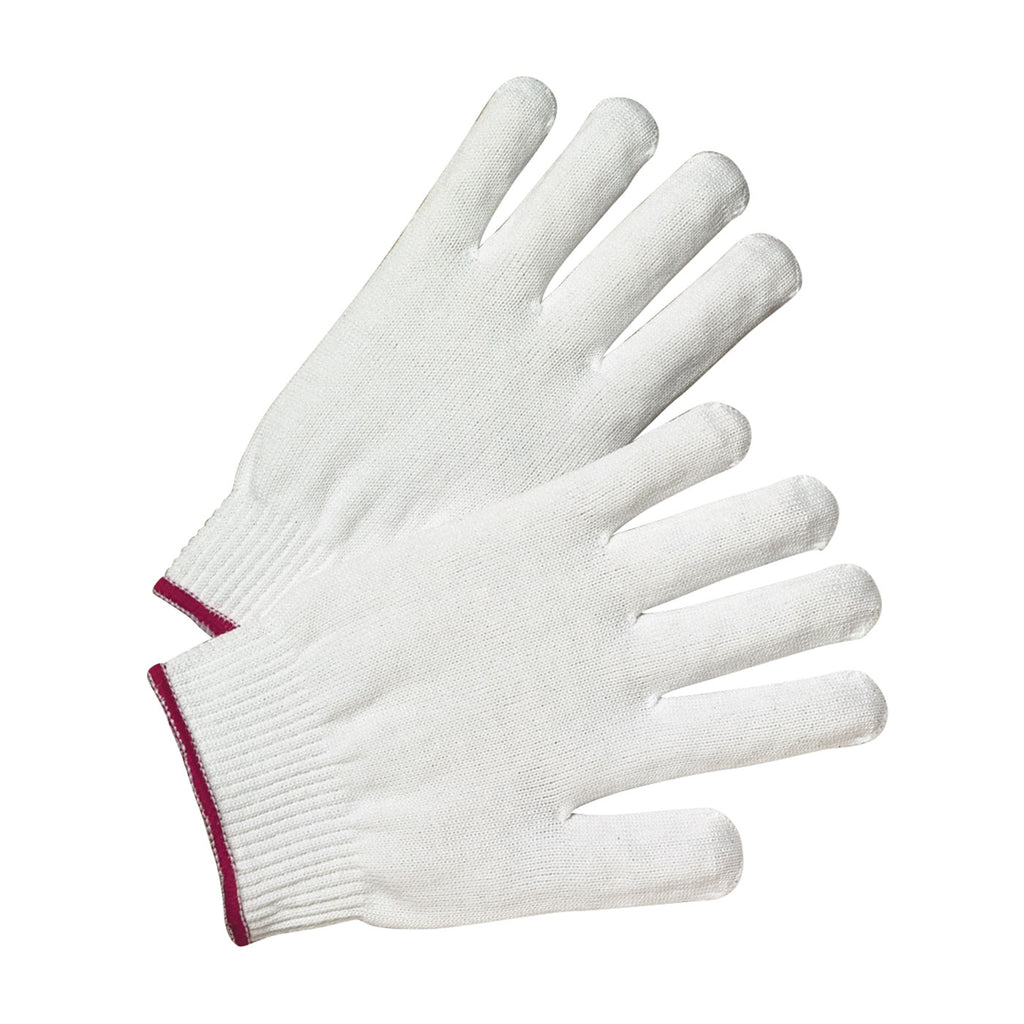 PIP 713SN Light Weight Seamless Knit Nylon Glove - White
Product Description
Ideal for product handling, finishing & assembly, electronics assembly, photography labs and computer manufacturing.
FEATURES
Seamless nylon knit shell is comfortable and reduces hand fatigue
Knit Wrist helps prevent dirt and debris from entering the glove
Nylon yarns absorb perspiration and leave hands cool and comfortable
Ideal for use where low lint properties are desired
Can be used as a glove liner
LINER MATERIAL:
 

NYLON

Nylon: Seamless nylon liner offers increased comfort, finger dexterity and breathability.
GAUGE:
 

13

Gauge: The number of rows of stitches per inch. A higher gauge means less bulk and greater dexterity.
WEIGHT:
 

LIGHTWEIGHT

APPLICATIONS

• Manufacturing • General Labor • Material Handling • Shipping/Receiving • Agriculture