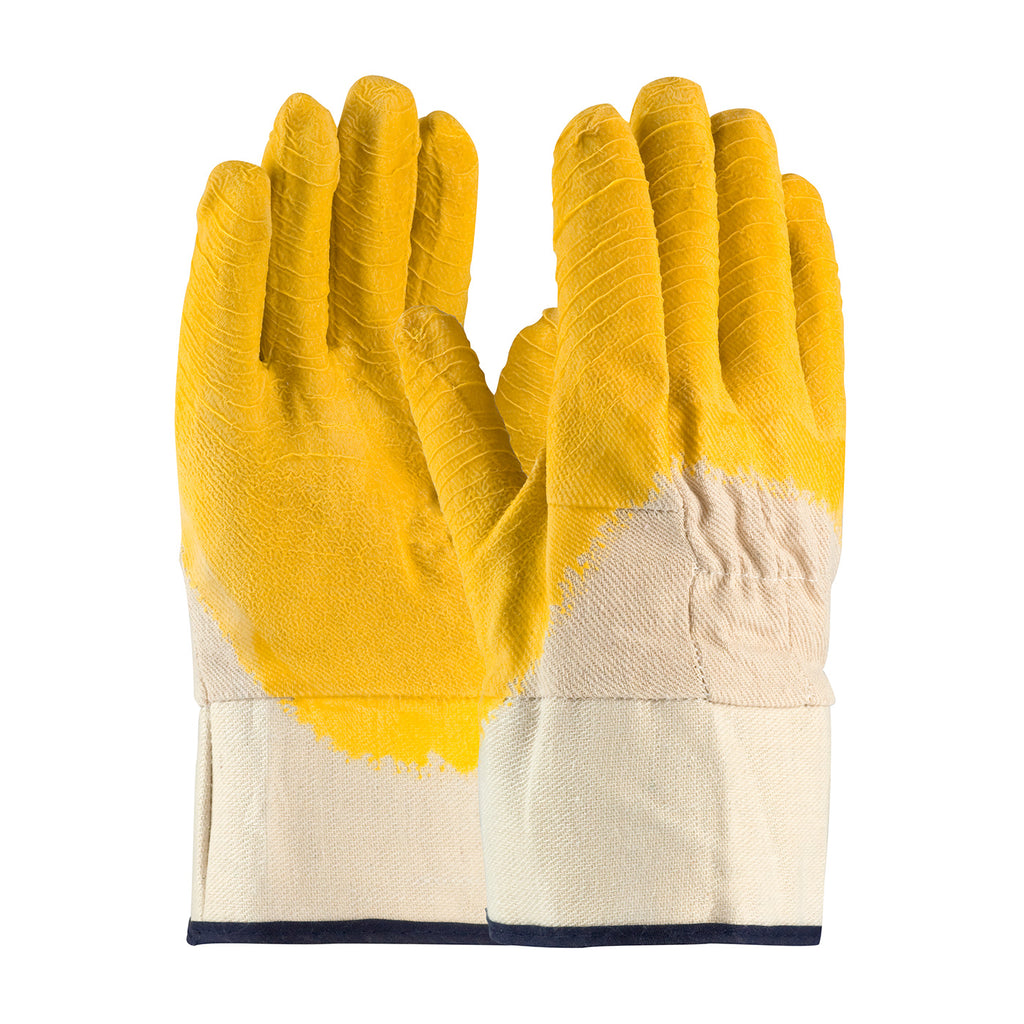 PIP 55-3243 Armor Latex Coated Glove with Canvas Liner and Crinkle Finish on Palm, Fingers & Knuckles Rubberized Safety Cuff For Mens
Product Description
Economy Weight. Recommended for handling slippery, smooth objects. Examples include glass, tile, and sheet metal.
FEATURES
Economical cut and sewn cotton shell provides comfort and protection
Latex "Crinkle" coating superior grip in wet/dry conditions and offers abrasion resistance
Rubberized fabric safety cuff helps protect wrist, allows for fast removal, and water resistance
Canvas lining makes the glove very comfortable
Wing thumb increases comfort in open-handed work
Elastic closure for added safety and comfort
POLYMER:
 

LATEX

Latex : Latex provides good resistance to numerous acids and ketones, is flexible and is tear and snag resistant. However, latex should not be used for contact with hydrocarbon basedoils or solvents, and it is possible for some users to have intolerance to the material.
GRIP:
 

CRINKLE

Crinkle: Crinkle coatings have creases or wrinkles on the surface of the coating that are designed to channel fluids away and allow better contact on dry or wet surfaces.

**Sold per dozen