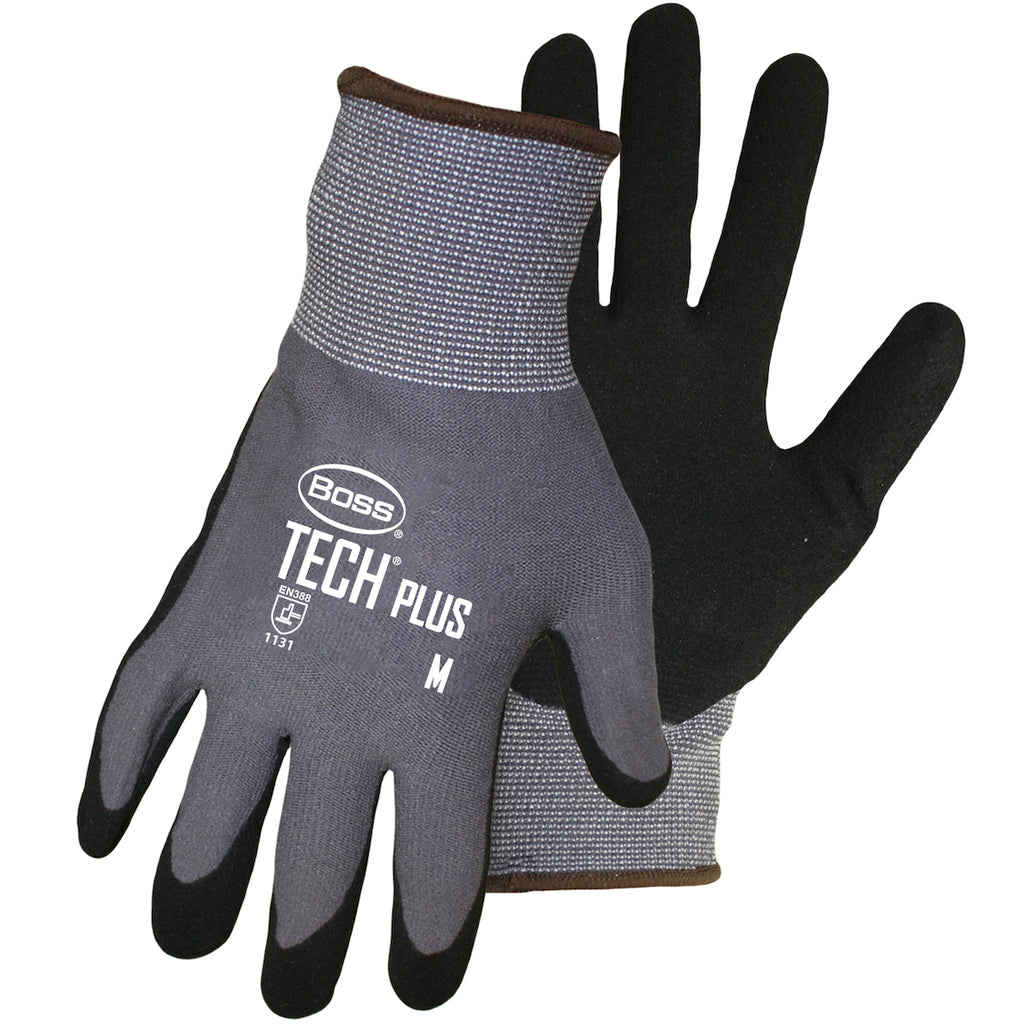 PIP 1UH7830 Boss Premium Seamless Knit Nylon Glove with Nitrile Coated MicroSurface Grip on Palm and Fingers 
Product Description
Used in general assembly of oily parts, metal handling, fishing and machine operation.
FEATURES
13 Gauge Seamless Nylon/Spandex Shell
Palm Dip Of Super-Thin Microsurface Nitrile/Polyurethane
Knit Wrist With Color-Coded Hem
Breathable Back
EN388 RESULTS: 4131XX
LINER MATERIAL:
 

NYLON

Nylon: Seamless nylon liner offers increased comfort, finger dexterity and breathability.
COATING:
 

NITRILE

Nitrile: Nitrile is a synthetic rubber compound that offers excellent puncture, tear and abrasion resistance. Nitrile is also known for its resistance to hydrocarbon-based oils or solvents. Nitrile coated gloves are the first choice for industrial jobs which require handling of oily parts. Nitrile is durable and helps to maximize protection.
GRIP:
 

MICROSURFACE

MicroSurface: Created by using a soft and flexible compound such as latex or nitrile filled with thousands of tiny suction cups. As these suction cups come into contact with a surface, they create a vacuum that disperses fluids away from the object to allow clean contact with the object. Works well in handling wet and dirty applications.