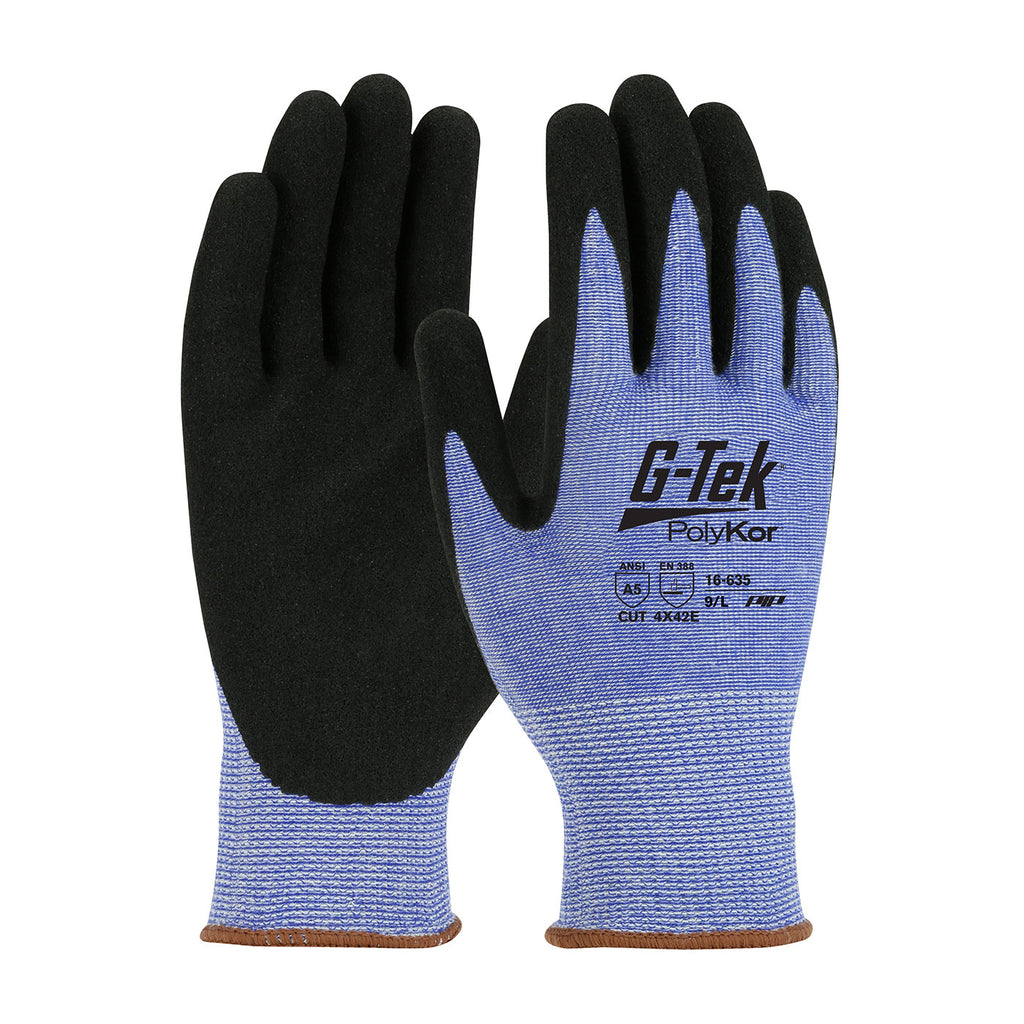 Ideal for electronics, glass cutting, sheet metal handling, general duty, parts assembly and sharp small parts handling.
Seamless construction offers increased comfort and breathability
PolyKor blended shell is lightweight and provides excellent dexterity, tactile sensitivity and cut resistance
Nitrile MicroSurface coated palm and fingertips provide a superior grip in dry, wet and oily conditions by reacting like tiny suction cups that attach themselves firmly to the material being handled
Knit Wrist helps prevent dirt and debris from entering the glove
Color coded hems for easy size identification
Washable, resistant to chemicals, water, and ultraviolet light
LINER MATERIAL:
 

POLYKOR

Products constructed with PolyKor engineered yarn are suitable for protection against mechanical hazards in the toughest environments. PolyKor products can be designed for different protection levels, up to the highest levels, while maintaining an unprecedented level of comfort. They are also highly resistant to abrasion and chemicals, so you can rely on them to provide long-lasting protection.
COATING:
 

NITRILE

Excellent dry grip, thicker coating offers superior resistance to snag, cut, puncture and abrasion. When enhanced by a foam coating, it offers very good grip in chemicals including oils, petrochemicals, fuels and most acids.
GRIP:
 

MICROSURFACE

Created by using a soft and flexible compound such as latex or nitrile filled with thousands of tiny suction cups. As these suction cups come into contact with a surface, they create a vacuum that disperses fluids away from the object to allow clean contact with the object. Works well in handling wet and dirty applications.

EN 388 is a European Standard. Cut Level is determined by the number of cycles it takes a spinning circular blade, that is pulled across the material under a constant weight of 500 grams, to cut the fabric. As the number of cycles increase, so does the glove's ratings.

New edition ANSI/ISEA 105-2016 outlines a new test method for determining cut scores and a revised scale from A1-A9.