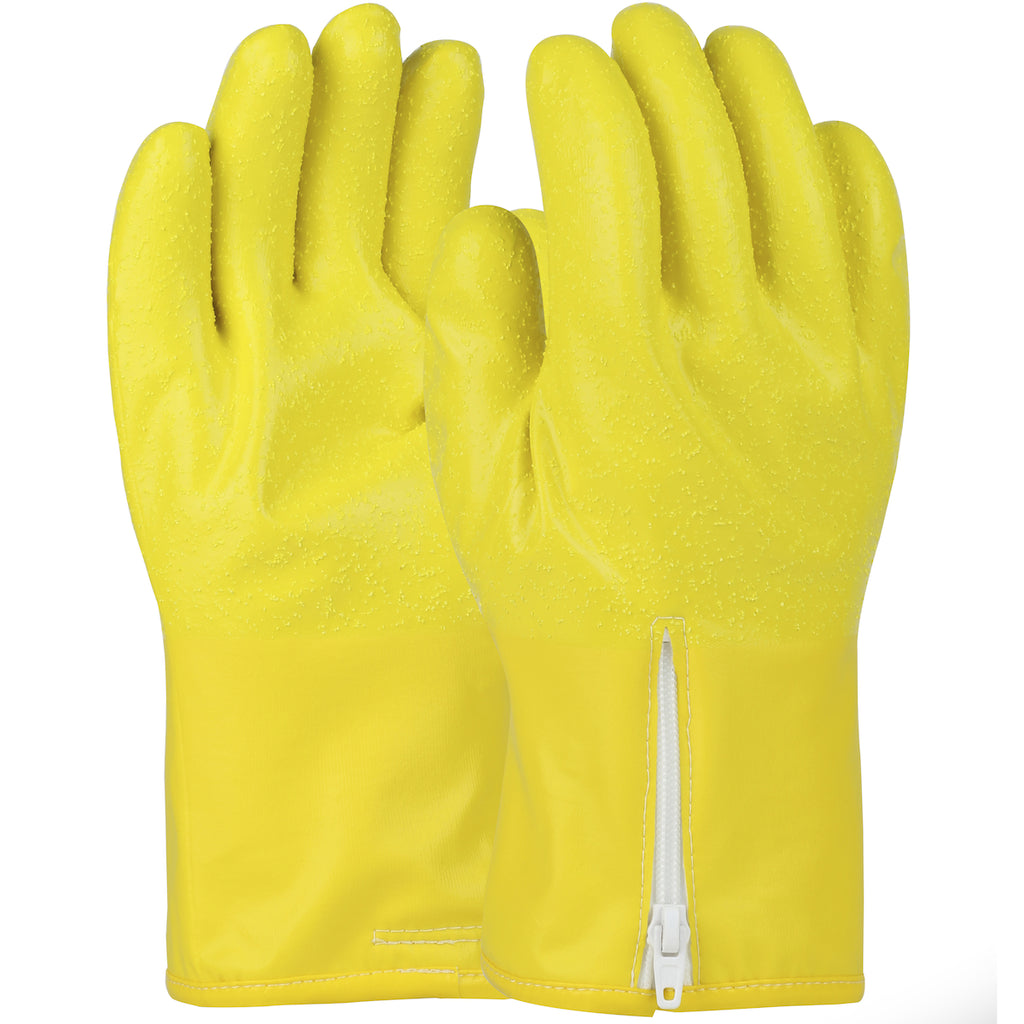 PIP 102 QRP PolyTuff 11" Cold Handling Polyurethane Glove with Thermal Cotton Lining
Product Description
Ideal for frozen food handling, fishing, blast freezers, food processing, outdoor, industrial.
FEATURES
Extreme cold weather glove for environments from -76
Two layer construction
Polytuff urethane outer shell
Durable thermal cotton lining
Exceptional wet/dry grip due to our aggressive, but non-marring, embedded gritty grip
LINER MATERIAL:
 

COTTON

Cotton: Cotton is a natural fiber that offers comfort at a low price point.
POLYMER:
 

POLYETHYLENE

Polyethylene: The most economical choice and is often used in food preparation. It is loose fitting and the least durable polymer choice.
CONSTRUCTION:
 

SUPPORTED

Supported:

APPLICATIONS

• Frozen Food Handling • Fishing • Blast Freezers • Food Processing • Outdoor, Industrial

CARE INSTRUCTIONS

Wash outer shell with water and dry in the shade. Do not put in washing machine. Do not tumble dry. Do not store in direct sunlight.