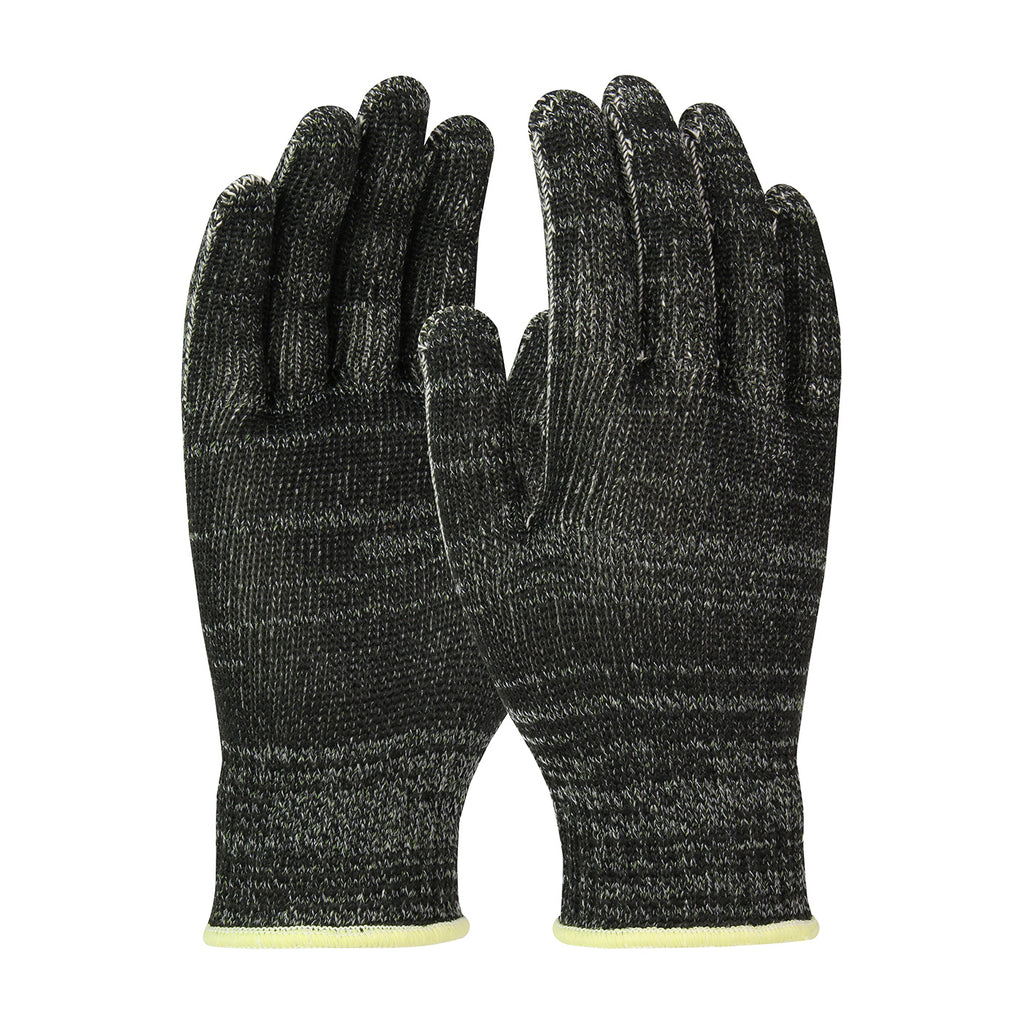 Claw Cover 14-ASP700 Seamless Knit PolyKor Blended Glove with Polyester Lining Medium Weight 
Product Description
Used in glass handling, canning and bottling, sheet metal handling, recycling, automotive and food processing applications.
FEATURES
PolyKor® engineered yarns offer exceptional cut and slash resistance
Seamless knit construction protects hands without sacrificing comfort or dexterity
Knit Wrist helps prevent dirt and debris from entering the glove
Ambidextrous design allows replacing one glove at a time, rather than pairs
100% Silicone-Free
Superior washability, can be washed repeatedly and will retain its performance after multiple washings
Complies with FDA food handling requirements 21 CFR, Part 177
Color coded hems for easy size identification
ANSI CUT LEVEL:
A5
LINER MATERIAL:
 

POLYKOR

PolyKor: Products constructed with PolyKor® engineered yarn are suitable for protection against mechanical hazards in the toughest environments. PolyKor® products can be designed for different protection levels, up to the highest levels, while maintaining an unprecedented level of comfort. They are also highly resistant to abrasion and chemicals, so you can rely on them to provide long-lasting protection.
COATING:
 

UNCOATED