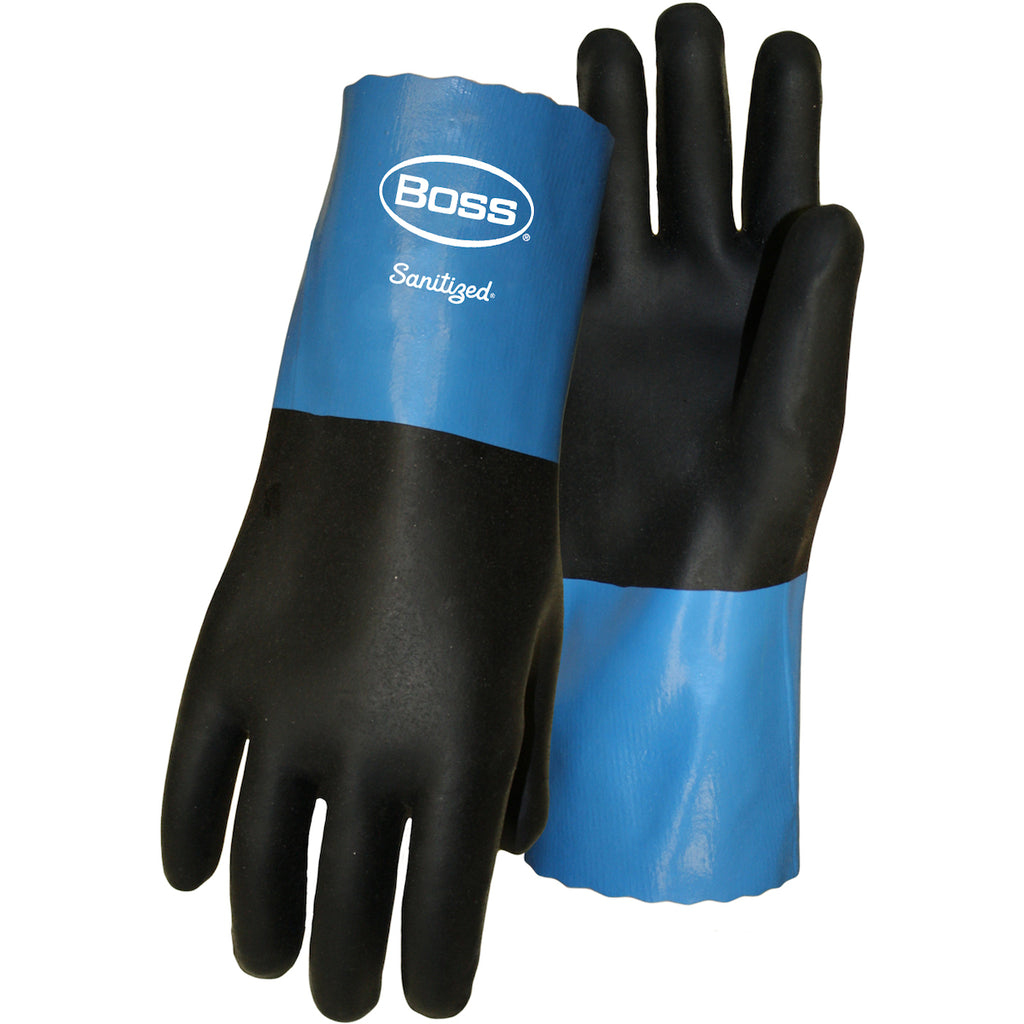 Chemguard 1CN0034 Lightweight Neoprene Coating with Cotton Knit Lining and 11" Long Pinked Cuff
Product Description
Lightweight neoprene gloves provide superior protection from a wide range of chemicals such as acids, caustics, solvents and oils. Inner lining provides the versatile chemical resistance properties of neoprene and the comfortable wear of cotton.
FEATURES
Lightweight Neoprene Coating
Cotton Knit Lining
Wet Grip
11" Long Pinked Cuff
Sanitized® Treated
EN 374 RESULTS: AKLOPT
POLYMER:
 

NEOPRENE

Neoprene: Neoprene provides a broad range of resistance to acids, alcohols, fats, caustics, refrigerant, ketones and detergents. It is tough and resistant to abrasion, snags and perforation. However, it degrades with some common chemicals, such as bleach.
GRIP:
 

SMOOTH

Smooth: Available in Nitrile and PVC coatings provide the wearer with a secure dry grip. Liquids will not absorb into the coating, keeping hands dry and clean. Recommended for dirty, tough jobs requiring tacky grip on dry surfaces.
LINING:
 

COTTON

Cotton: Cotton lined for extra comfort.

Applications

Petrochemical Refining Material Handling Degreasing Chemical Handling Plating Galvanizing