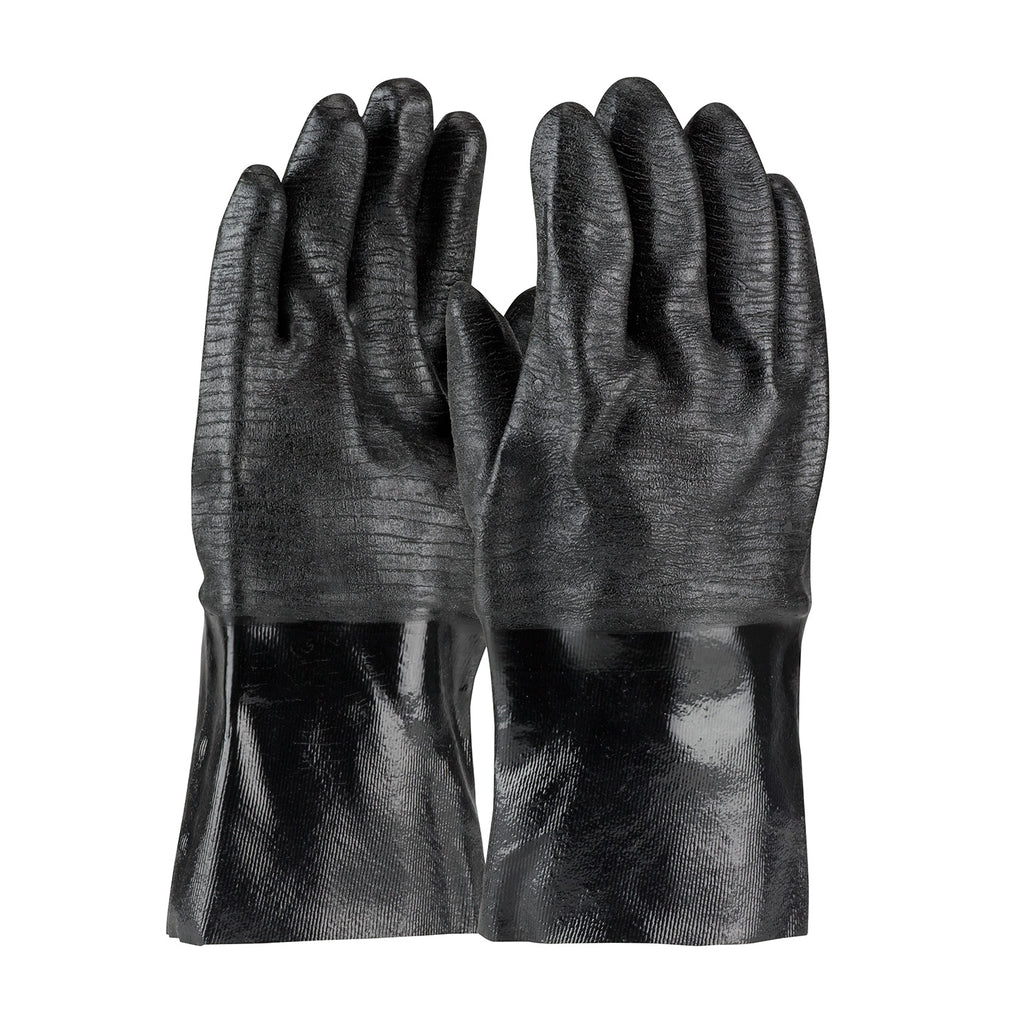 ChemGrip™ Neoprene Coated Glove with Interlock Liner and Etched Rough Finish - 12"
Product Description
Ideal for refining, galvanizing, degreasing, plating, petrochemical industries and kitchen cleaning and maintenance.
FEATURES
Neoprene gloves provide superior protection from a wide range of chemicals such as acids, caustics, solvents and oils
Multi-dip process provides fully liquid-proof protection
Etched rough finish has excellent non-slip grip and cut resistance
Gauntlet cuff for added forearm protection
Black color hides dirt
EN 374 RESULTS: AKLPT
EN388 RESULTS: 3121X
POLYMER:
 

NEOPRENE

Neoprene: Neoprene provides a broad range of resistance to acids, alcohols, fats, caustics, refrigerant, ketones and detergents. It is tough and resistant to abrasion, snags and perforation. However, it degrades with some common chemicals, such as bleach.
GRIP:
 

ETCHED

Etched: Etched finishes provide an economical choice of enhancing abrasion and cut protection while providing good protection in wet and dry applications.
LINING:
 

INTERLOCK

Interlock: Interlock lining dries quickly, sheds little lint and offers great dexterity.