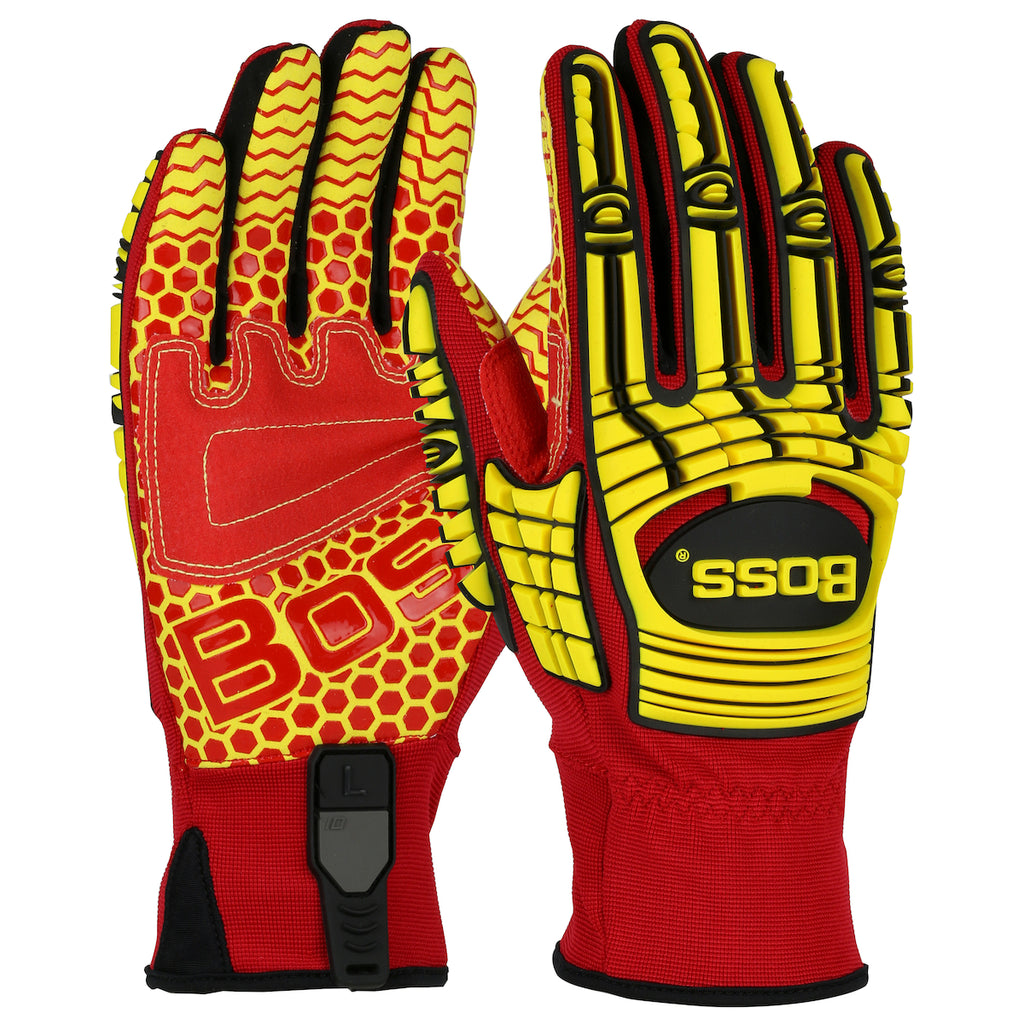 Boss 120-MP2415 Synthetic Leather Palm with Red Silicone Grip and Spandex Back TPR Impact Protection Glove
Product Description
Ideal for petrochemical, heavy/light construction, auto repair, demolition, manufacturing and mining.
FEATURES
Synthetic leather palm enhances grip in dry and light oil applications while providing dexterity
Kevlar® fiber liner provides high tensile strength relative to its weight, is inherently cut resistant and will not melt, ignite or conduct electricity
PVC on palm, thumb crotch and fingertips provides an enhanced grip and extra cut/abrasion resistance
Silicone grip provides unparalleled grip in wet and oily conditions
Reinforced thumb crotch for extended glove life, enhanced comfort, increased abrasion resistance and added durability in a high-wear area
Thermo Plastic Rubber (TPR) back-of-hand impact resistance to knuckles and fingers by dispersing impact force energy away from the bone, without sacrificing dexterity
Stitched with Kevlar®, adding strength and burn resistance
Pre-curved fingers are ergonomic and offer all day comfort
Open cuff for easy donning and doffing
ANSI CUT LEVEL: A5
EN388 RESULTS: 3X43EP
ANSI IMPACT LEVEL: 2
LINER MATERIAL:
 

KEVLAR

Kevlar: DuPont™ Kevlar® is light, comfortable and enduring protection against heat, cuts, lacerations and abrasions. Protective gloves and sleeves bearing this brand name provide assurance of compliance to strict performance and quality standards, and are produced only by Kevlar®licensed manufacturers.
BACK:
 

SPANDEX

Spandex: Adds comfort and breathability.
COATING:
 

SILICONE

Silicone: Food safe material with superior gripping properties in both wet and dry environments.