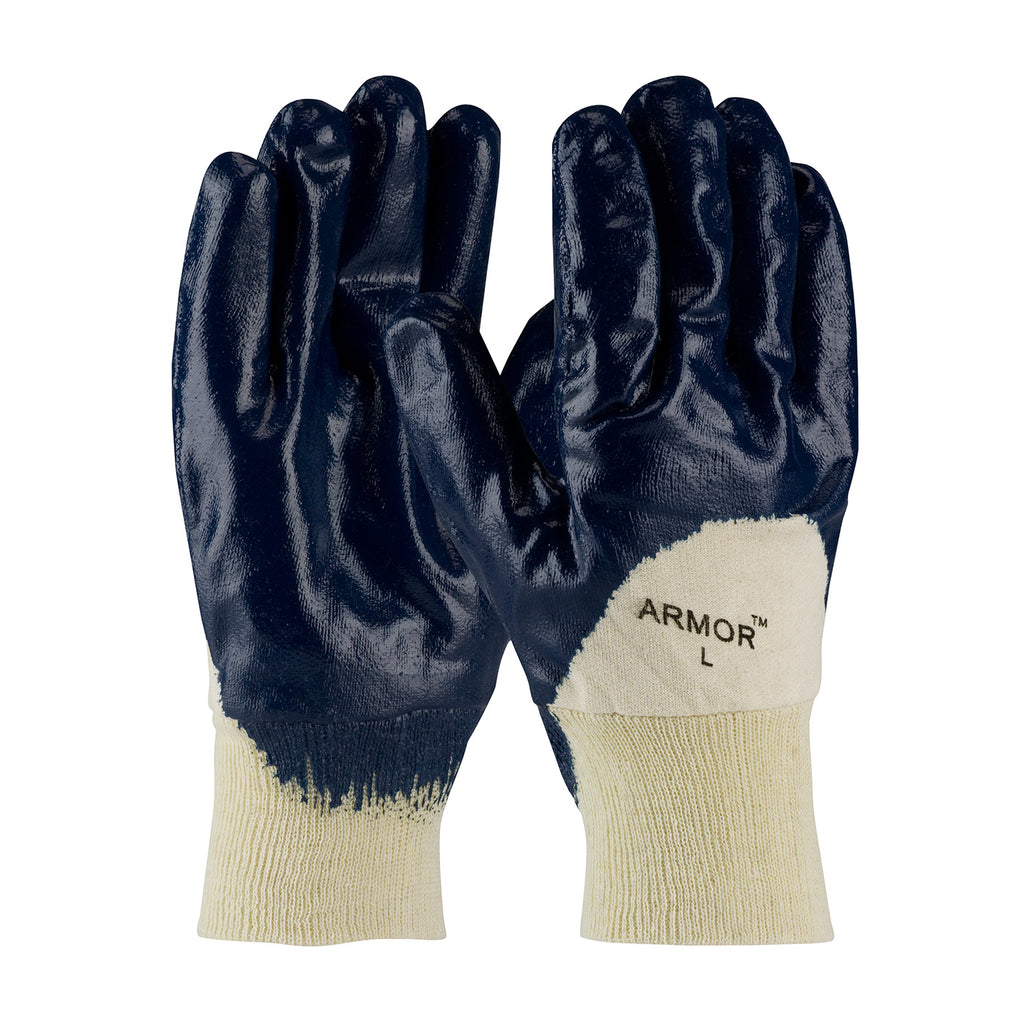 ArmorTuff® Nitrile Dipped Glove with Jersey Liner and Smooth Finish on Palm, Fingers & Knuckles - Knit Wrist
Product Description
Used for general handling, assembly, fabrication, parts handling and maintenance.
FEATURES
Armor™ Series gloves feature a unique combination of low-coating deposit weight and high abrasion resistance and provide the wear of heavier, bulkier nitrile coated gloves without sacrificing flexibility and tactile sensitivity
Provides protection from physical hazards such as cut, puncture, snag and abrasion
Blue nitrile coating on cotton jersey liner
Comfortable and flexible
Provides excellent dexterity and grip
Resistant to grease and oils
Knit Wrist helps prevent dirt and debris from entering the glove
Launderable
EN388 RESULTS: 4121
POLYMER:
 

NITRILE

Nitrile: Nitrile provides good resistance to hydrocarbon derivatives. It is tough and resistant to abrasion, snags and perforation. However, nitrile with a smooth finish is not recommendedin oily conditions, and avoid prolonged contact with ketones and aromatic solvents.
GRIP:
 

SMOOTH

Smooth: Available in Nitrile and PVC coatings provide the wearer with a secure dry grip. Liquids will not absorb into the coating, keeping hands dry and clean. Recommended for dirty, tough jobs requiring tacky grip on dry surfaces.
LINING:
 

JERSEY

Jersey: Cotton jersey construction keeps hands cool and protected.