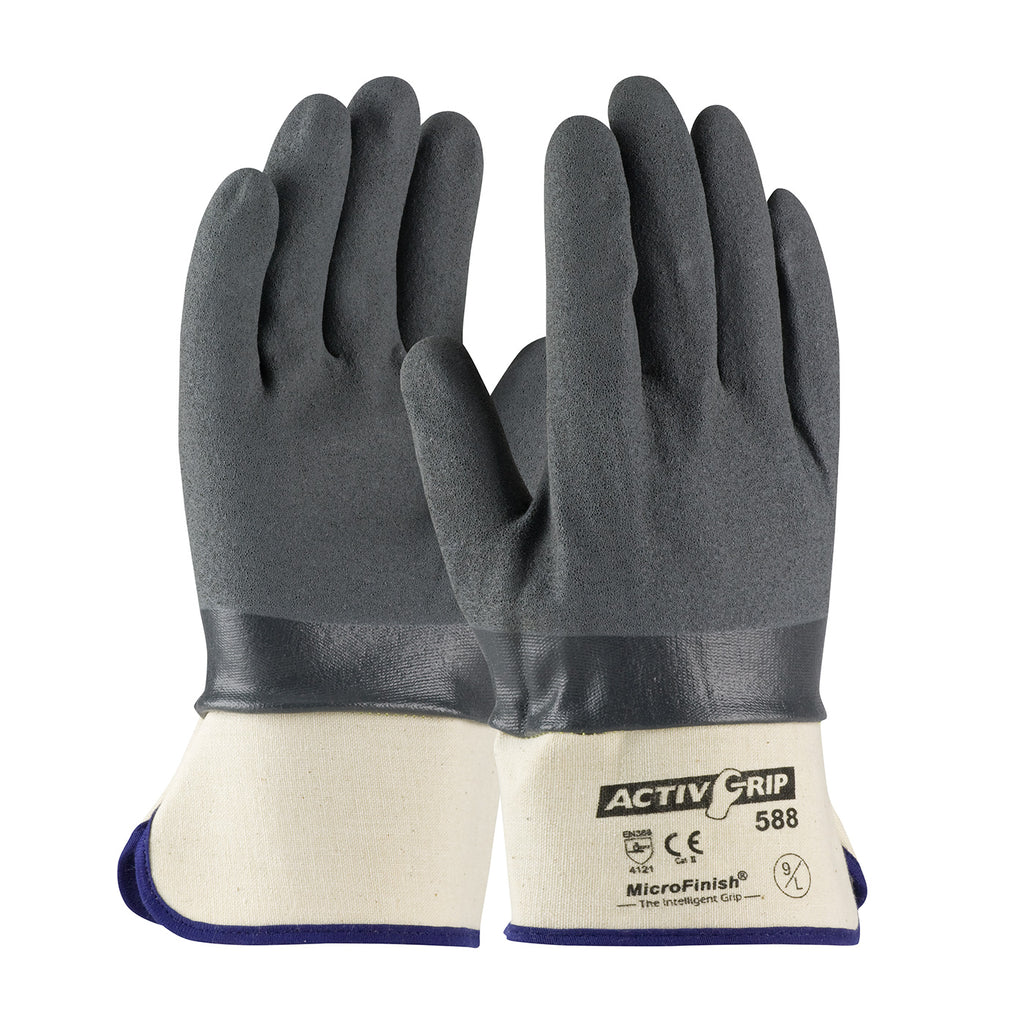 ActivGrip™ Nitrile Coated Glove with Cotton Liner and MicroFinish Grip - Safety Cuff
Product Description
Ideal for general assembly of oily parts, metal handling, fishing and machine operation.
FEATURES
Features a revolutionary surface treatment that provides a superior grip in dry, wet and oily conditions
MicroFinish™ adjusts to different conditions by reacting like tiny suction cups
Seamless cotton liner for comfort and better fit
MicroFinish™ coating provides excellent resistance to liquid permeation
Tremendous comfort and dexterity
Strong protection to punctures and abrasions
Safety cuff for ease of donning
EN388 RESULTS: 4121X
POLYMER:
 

NITRILE

Nitrile: Nitrile provides good resistance to hydrocarbon derivatives. It is tough and resistant to abrasion, snags and perforation. However, nitrile with a smooth finish is not recommendedin oily conditions, and avoid prolonged contact with ketones and aromatic solvents.
GRIP:
 

MICROFINISH

MicroFinish: Created by using a soft and flexible compound such as latex or nitrile filled with thousands of tiny suction cups. As these suction cups come into contact with a surface, they create a vacuum that disperses fluids away from the object to allow clean contact with the object. Works well in handling wet and dirty applications.
LINING:
 

INTERLOCK

Interlock: Interlock lining dries quickly, sheds little lint and offers great dexterity.