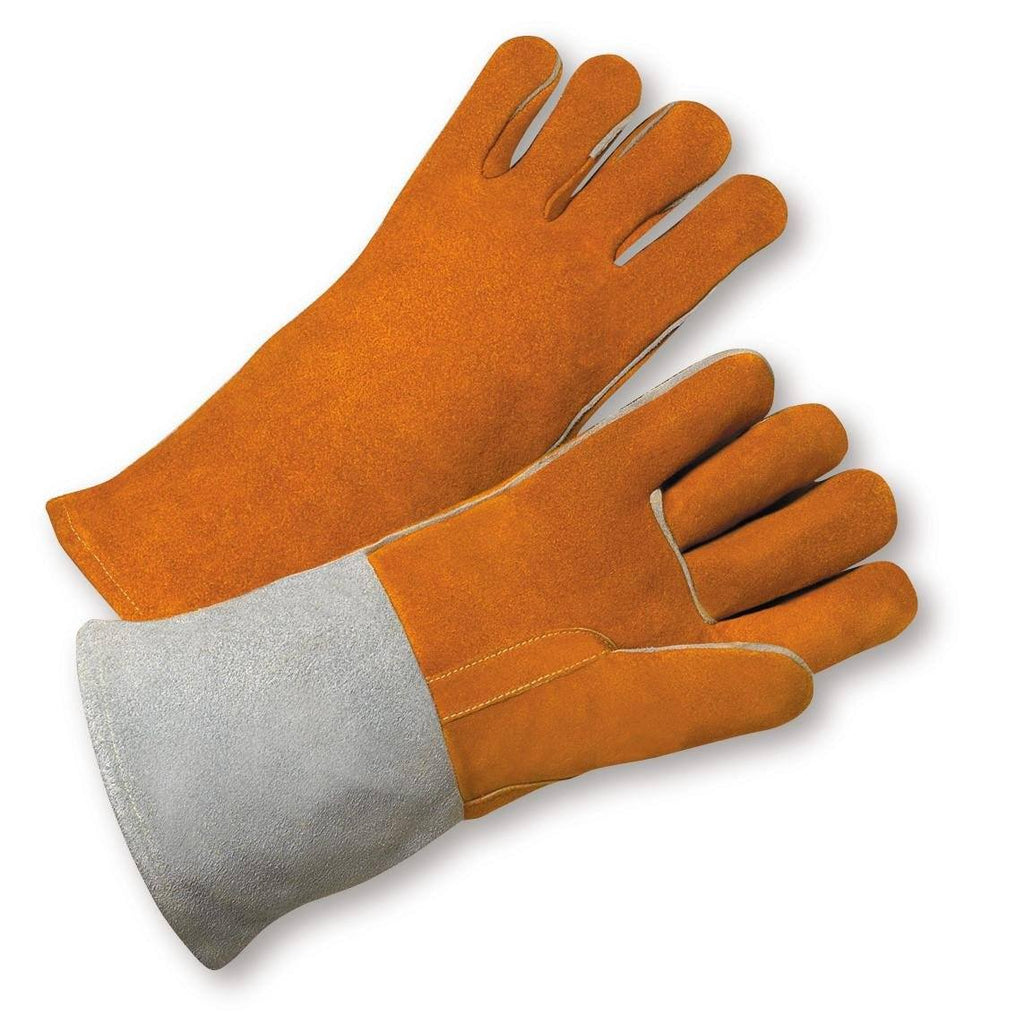 West Chester 9401 Brown Leather Welder Gloves (One Dozen)
FEATURES AND BENEFITS:
+ Sewn with heat resistant and durable Kevlar® thread. The Kevler Sewn glove is made of Kevlar thread which is a heat resistant and durable thread. This material provides a higher protection from cuts or injuries and improves the durability of the glove. This type of glove is ideal for construction, transportation, warehouse and equipment workers, and operators.
+ Reinforced thumb strap. The thumb strap on gloves keeps the thumbs in place while working and reduces the likelihood of injury in the workplace. It gives the wearer thumb positioning for a better grasp and flexibility.
+ Reinforced welted seams provide durability and hides cotton stitching
**Gloves sold in increments of 12 pairs in each size