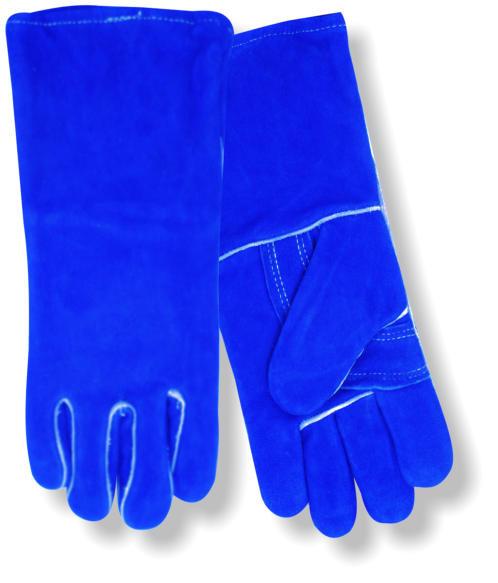 Red Steer 6850K Suede Cowhide Welding Gloves (One Dozen)
Gloves Features:
+ Blue suede cowhide. Split Leather or Suede is created from the fibrous part of the hide left once the top-grain of the rawhide has been separated from the hide. During the splitting operation, the top grain and drop split are separated. The drop split can be further split (thickness allowing) into a middle split and a flesh split.
+ premium grade.
+ wide stitch reinforced wing thumb. Wing Thumb is an angled thumb that provides increased flexibility and does not contain a seam between the palm and thumb. This makes it durable and comfortable for extended wear.
+ continuous one-piece back,
+ full stock lining,
+ sewn with Kevlar®. The Kevlar Sewn glove is made of Kevlar thread which is a heat resistant and durable thread. This material provides a higher protection from cuts or injuries and improves the durability of the glove. This type of glove is ideal for construction, transportation, warehouse and equipment workers, and operators.
+ welted in vulnerable seams. 

*Gloves sold in increments of 12 pairs in each size