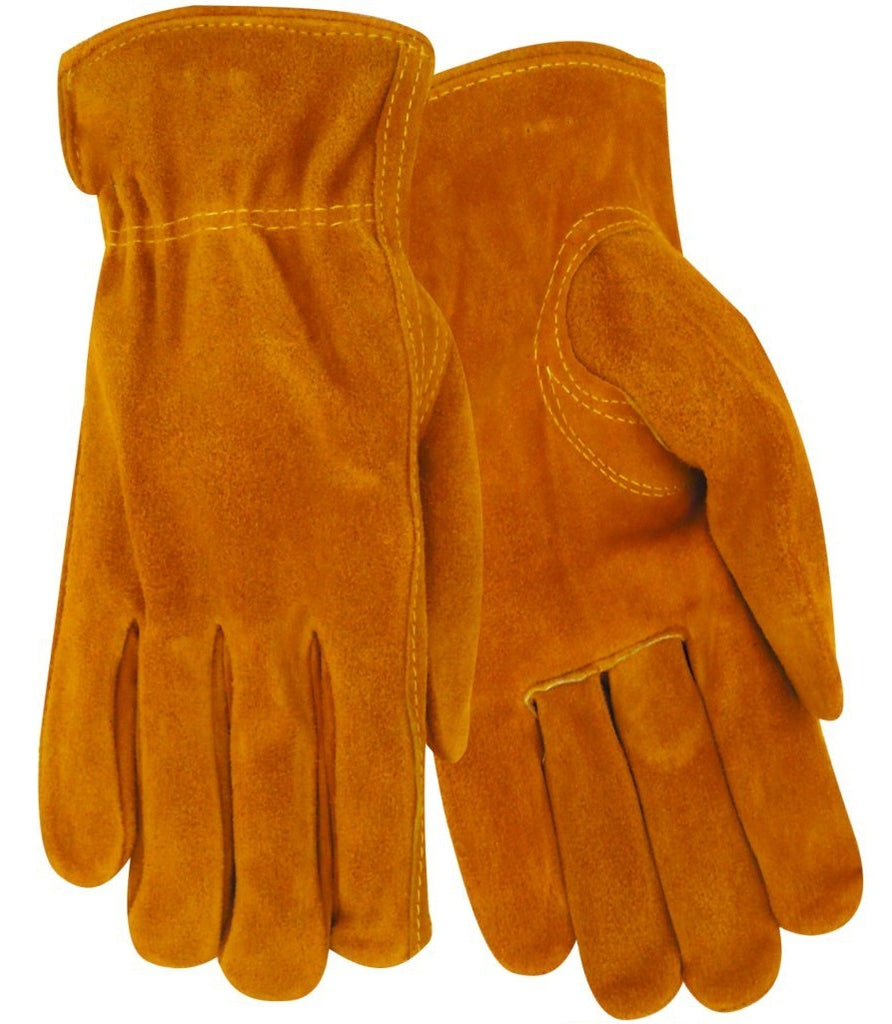 Red Steer 55170 Suede Cowhide Lined Drivers Gloves (One Dozen)
Gloves Features:
+ Fleece thermal lined. The Fleece Lined gloves is a winter work gloves to keep your hands protected and warm. It is insulated and can help you work outdoors in cold conditions. It is durable, soft and ecologically friendly. This pair is suitable for people working in the petroleum industry, construction and those working in a cold storage.
+ suede cowhide driver. Split Leather or Suede is created from the fibrous part of the hide left once the top-grain of the rawhide has been separated from the hide. During the splitting operation, the top grain and drop split are separated. The drop split can be further split (thickness allowing) into a middle split and a flesh split. Cowhide is the most commonly used leather in work gloves. It is known for its strength and durability. This hide maintains its integrity and takes the shape of the wearer.
+ keystone thumb. Highly flexible, the keystone thumb is the most ergonomic thumb design which is stitched separately into the palm area.
+ leather hemmed cuff. The Leather Rolled Hem glove is a reliable glove that promotes safety. Its leather rolled hem prevents side seam blowout which makes it durable and dependable. This pair is recommended for industry applications such as carpentry, farming, and landscaping.
+ premium grade. 
*Gloves sold in increments of 12 pairs in each size