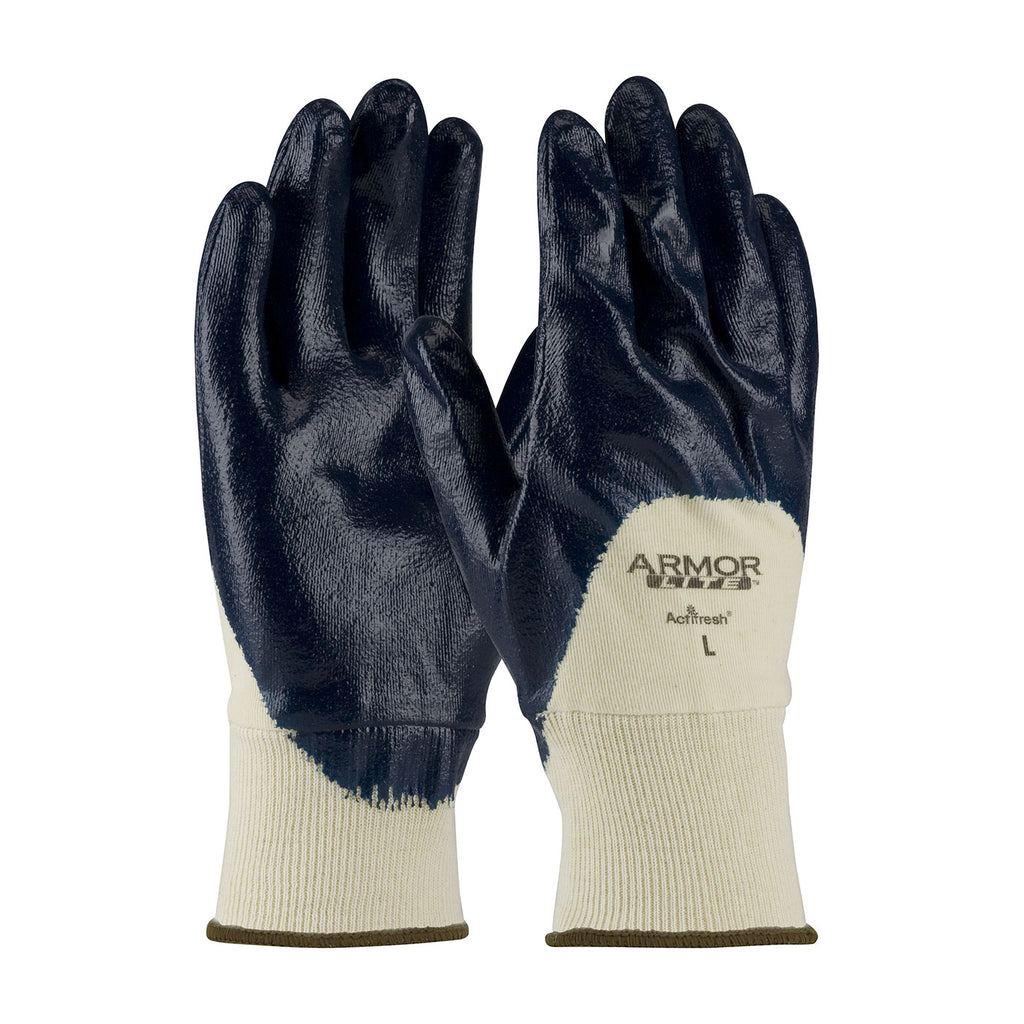 Used for general handling, assembly, fabrication, parts handling, inspection, maintenance and shipping and receiving.
FEATURES
Armor™ Series gloves feature a unique combination of low-coating deposit weight and high abrasion resistance and provide the wear of heavier, bulkier nitrile coated gloves without sacrificing flexibility and tactile sensitivity
ActiFresh™ treated to reduce germs and odors
Thinly coated with blue nitrile on cotton interlock liner
Comfortable and flexible, provides excellent dexterity
Textured coating provides a great grip
Launderable
Effective, affordable protection from physical hazards such as cut, puncture, snags and abrasion
Resistant to grease and oils
Made in ISO 9001:2000 / ISO 14001:2000 facilities
POLYMER:
 

NITRILE

Nitrile provides good resistance to hydrocarbon derivatives. It is tough and resistant to abrasion, snags and perforation. However, nitrile with a smooth finish is not recommendedin oily conditions, and avoid prolonged contact with ketones and aromatic solvents. 
GRIP:
 

TEXTURED

Textured pattern provides an enhanced grip.

EN 388 is a European Standard. Cut Level is determined by the number of cycles it takes a spinning circular blade, that is pulled across the material under a constant weight of 500 grams, to cut the fabric. As the number of cycles increase, so does the glove's ratings.