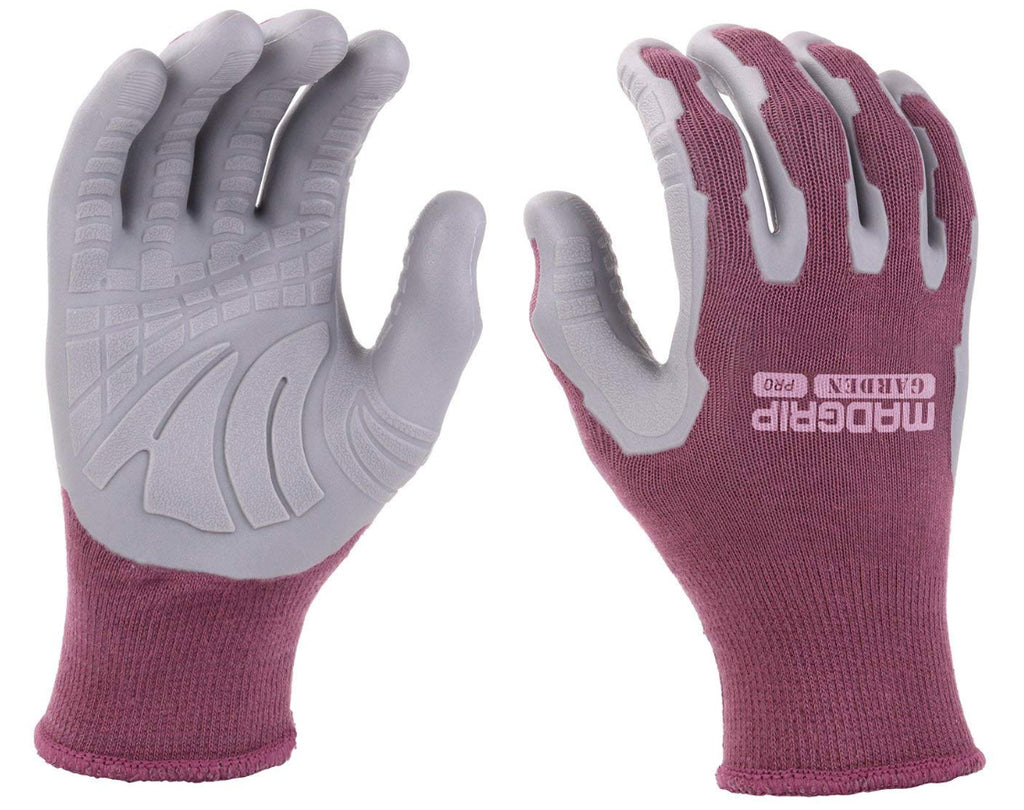 MadGrip LPPUPURR Pro Palm Utility Garden Pro Glove
MadGrip's injection molded gloves are curved with the hand to allow for maximum motion and dexterity, and are specifically intended for maximum grip to benefit the professional worker. The seamless design provides excellent dexterity and comfort for all-day use on the workplace. The grip, along with the palm protection, reduces hand fatigue and blisters while allowing for complete control of the task at hand. Comfort, excellent grip, and abrasion resistance are all features of the Pro Palm Utility.
Gloves Features:

Fully Seamless: 

No glue, no stitching, anywhere.
Dexterity: 

Enhanced ergonomic construction offers and unparalleled fit

Ultra Dry-Grip: Prevents hand fatigue and injury due to slippage. Intentional finger patterns to maximize wet/oil grip.
Breathability: 

Durable, lightweight shell allows your hands to breathe.

Durability: 

Abrasion resistant palm more durable than leather. Injection molded TPR bond won't delaminate or tear.

Palm Protection: Impact protection on palm to prevent injury.
Ideal For:
Gardening
Yard Work
Automotive
Maintenance / Repair
General construction
Carpentry
Masonry
Landscaping
Plumbing
Wiring

** Gloves are sold in increments of 12 pairs in each size only.