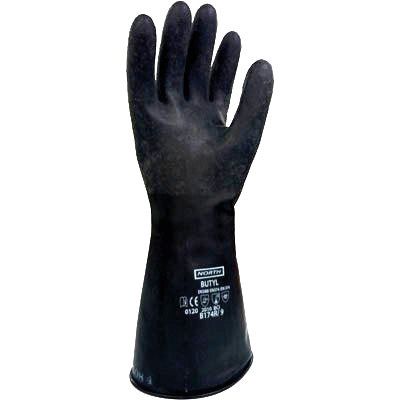 North Butyl™ - B174R
Features & Benefits:
Unsupported Butyl gloves.
Butyl has the highest permeation resistance to gas and water vapor, highly resistant to ketones (MEK, MIBL, acetone) and esters (tricresyl phosphate, amyl acetate, ethyl acetate).
Available in smooth finish or Grip-Saf palm for enhanced grip.
Available in a variety of sizes, lengths and mil thicknesses.
**Sold per dozen